Over the years, ALGAS has gained a reputation for excellence in providing natural gas solutions to various industries, including oil and gas, power generation, and transportation. With a team of experienced engineers and technicians, the company has successfully designed and assembled customized metering skids and supplied gas meters, regulators, and EVCs to meet the specific needs of its clients.
In 2022, ALGAS took a significant step forward by expanding its services and becoming an engineering, procurement, and construction (EPC) company. This strategic move was aimed at meeting the increasing demand for clean energy solutions and supporting the global transition towards a low-carbon economy. As an EPC company, ALGAS can now offer turnkey solutions for natural gas projects, from conceptualization to commissioning.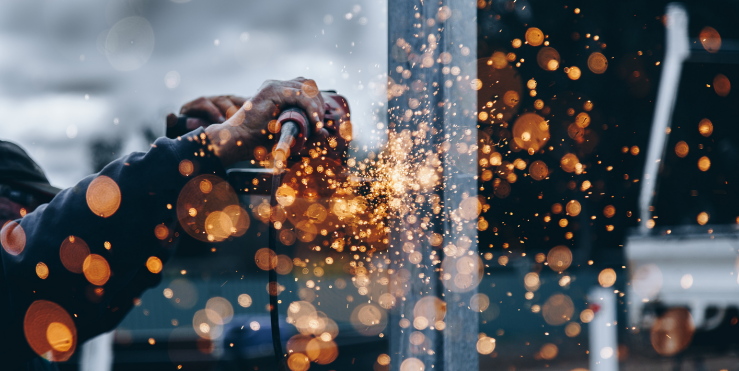 The company's commitment to being "Your True Partner in Clean Energy"
Reflects its dedication to providing sustainable and innovative solutions to its clients. ALGAS' expertise in natural gas engineering, combined with its project management capabilities, enables it to deliver efficient, cost-effective, and environmentally-friendly solutions. The company's new direction is a testament to its vision of being a leader in the clean energy sector and contributing to a more sustainable future.

Warning: Invalid argument supplied for foreach() in /home/algas/public_html/wp-content/plugins/tp-core/include/elementor/portfolio-post.php on line 1125

PT Algas Mitra Sejati was established in 2005. The Coompany is focusing to produce gas Metering Regulating Skid, the meter that connects pipeline with industrial/commercial needs. We also provide complete solution on your gas metering needs. Our people expertise in gas process and metering ensures the highest quality in our work.
Won a contract for Metering Regulation Station in Perusahaan Gas Negara (PGN). A total of 164 unit were delivered within one year. Joint Venture with Vemmtec and PT Duta Instrument Alfa Sakti.
Receiving SKT Perakit Perekayasa from Oil & Gas Directorate (Migas)
Supplying Metering Regulating Station for Pertamina Gas Directorate for CNG Station Project
More than 500 units of Algas' MRS have already installed throughout Indonesia
More than 900 units of Algas MRS, MS, PRS, RS have installed throughout Indonesia.
Gas Distribution Companies
Gas Distribution Companies
PT NINDYA KARYA
PT HUTAMA KARYA
PT ADHI KARYA
PT PGN SOLUTION
PT ARINDO
PT PENTA PRATAMA
PT GRAHA KHARISMA
PT EMP MALACA S.A
PT GEMi LANG CIPTA SENTOSA
PT CHANDRA ASRI PETROCHEMICAL TBK
PT SMELTING
PT PGAS SOLUTION
PT MAPAN JAYA SEJAHTERA
PT ARISTA NIAGARA INTERNATIONAL
PT ANDALAS PERKASA
PT JEMBO CITRA ENERGY
PT ZATALINI CIPTA PERSADA
PT PANCA INDAH JAYAMAHE
PT PENTAPRIMA HUTAMA MANDIRI
PT PUTRA NEGARA
PT KSO NOOREL – LEN
PT PRASAD SEEDS INDONESIA
PT BINARASANO ENGINEERING
PT SUCOFINDO EPISI
PT PRASAD SEEDS INDONESIA
PT DOW CHEMICAL INDONESIA
PT SADIKUN NIAGAMAS RAYA
PT PDPDE GAS
PT ANSI MEGA INSTRUMENINDO
PT REETHAU CIPTA ENERGI
PT GREEN ENERGY NATURAL GAS
PT ZOOMINDO INTI PERKASA
PT GLOBAL HADITECH
PT BPALLAN
PT PRATIWI PUTRI SULUNG
PT BAYU BUANA GEMILANG
PT THOPAS ARTHA NAULI
PT PARBA NUSANTARA